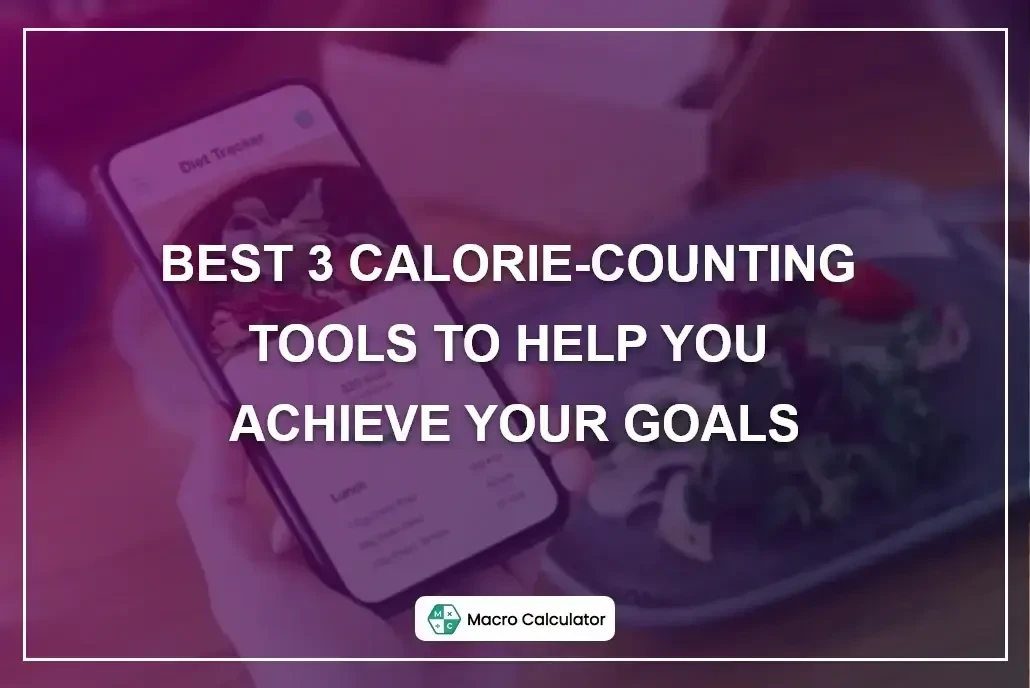 July 01, 2021
Best 3 Calorie-Counting tools to Help You Achieve Your Goals
Keeping track of your calorie intake is important for achieving your health goals. If you want to lose weight, you need to count your calories and do regular exercise for seeing positive results.
Counting calories in the past was quite difficult. You had to do manual calculations and it was a time-consuming and tedious process.
But now, calorie counting has become incredibly easy.
There are a lot of great tools out there that offer you a simple and easy way for counting calories. You can use these tools to count calories using your desktop or mobile web browsers.
In this article, we are going to review the top 3 calorie calculation tools that you can try out. All these tools are quite incredible when it comes to counting calories.
So, let's get started and talk about the best online tools that you can use for counting calories
3 Best Calorie Counting Tools
1. Macro Calculator – Macro & Calorie Calculation Tool
Macro Calculator is the best online tool for counting macros. It is a 2 in 1 tool that can tell you the number of macros you need along with the overall calorie needs that you need to meet on a daily basis.
Calorie Calculation is important, but it is not the most effective way of managing your weight. The Macro Calculator goes a step beyond and tells you the exact number of fats, proteins, and carbs you need to add to your calorie intake.
This will allow you to come up with a flexible diet plan that you can follow as per your weight requirements.
The best part is you don't need to give up your favorite foods. Macro Calculator works on the principle IIFYM (If It Fits Your Macros). This means that you can eat whatever you want to eat, given that it meets your macro requirements. Requirements can be different for the different people.
With the Macro Calculator, you get the complete details about the calories you need to consume and the number of macros that you need to add to the calorie intake.
This tool is easy to use, and it makes the process of counting calories and macros as simple as it can get. It will give you a perfect diet plan catering to the health goals that you can follow to achieve your desired weight in record time.
Best Features
Free to use Macro and Calorie Calculator
Gives Complete Macro and Calorie Breakdown
Fast and Efficient
Works on Desktops as well as Mobile Devices
Easy to Use Calculator
2. MyFitnessPal – Paid Calorie Calculation Tool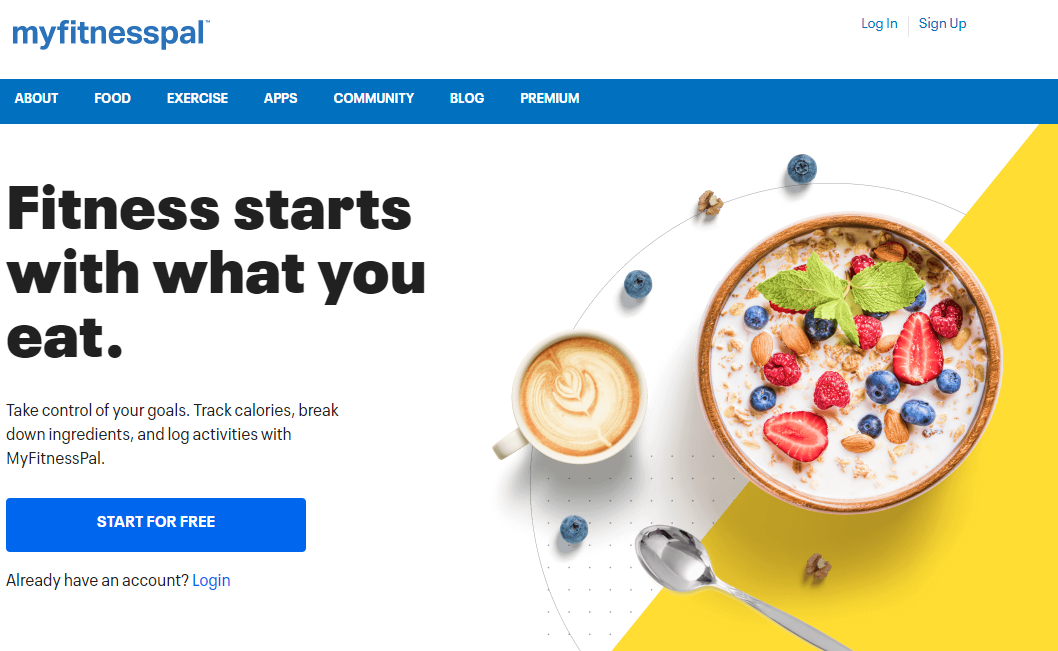 MyFitnessPal is a complete fitness solution for people who want to lose weight and maintain it for the long term. This app is one of the best calorie calculators that you can find out there.
This app is more than just a simple calorie calculator. It keeps track of your weight and suggests daily calorie intake based on that.
This app also has a food diary and an exercise log that you can use to achieve your health goals in a more calculated way.
MyFitnessPal is great in that it has a huge community of active users that you can interact with. You can clearly see how many calories you have taken during the day via this app.
The best thing about MyFitnessPal is its massive nutrition database. It contains more than 5 million nutritious foods that you can try out. This tool also tells you the number of fats, carbs, and proteins that you need to add to your daily calorie intake.
The only problem with this app is the foods mentioned here are added by the users. So, there is no way of being entirely sure that a food contains the right number of calories as per your needs.
Best Features
Tracks weight to recommend daily calorie intake
Contains a massive database of nutritious foods
Shows the complete breakdown of fats, carbs, and proteins
Makes it easy to track the weight loss progress
Easy to user interface
3. FatSecret
FatSecret works a lot like MyFitnessPal but since it is free, it has limited fictionality.
If you are looking for an easy-to-use calorie counter that you can use for free, then we suggest you give this app a go.
The FatSecret app contains a calorie counter, a massive nutrition database, an exercise log, and a weight chart. It also offers you a journal that you can use to track your experience during the weight loss journey.
The homepage of this app gives you a complete overview of the calorie intake set as per your health goals. It includes the breakdown of proteins, fats, and carbs that you need to consume to reach your health goals.
This app gives you an overview of your calorie intake on a monthly basis as well. This makes it easier for you to track your overall progress.
Most app out there doesn't offer you such features. This website is also a massive source of health and fitness tips & tricks for health enthusiasts.
The user interface of the FatSecret is great. You can easily use this app to set your health goals and keep track of your progress. You can keep using the app and make adjustments in your diet as per the results that you get with the use.
Best Features
Easy to use Free Calorie Counter
Offers features like Food Diary, Nutrition Database, Healthy Recipes, and Exercise Log
Features a barcode scanner that tracks packaged foods
Features a massive food database
Gives the complete overview of fat, protein, and carbs breakdown in the calorie intake
Interactive User Interface
Final Words
Calories Counting is essential whether you want to lose or gain weight. You can adjust your diet based on the insights that you get via counting calories to achieve your health goals.
Once you start seeing your desired results, you can come back to these tools again for counting your latest calorie needs.
So, check out the calorie-counting tools mentioned in this article to achieve your health goals.